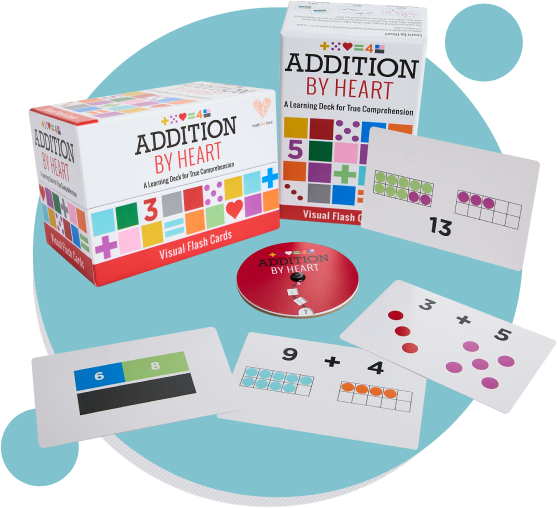 Addition by Heart is a visual way to master foundation math facts – in just 5 minutes a day!
Our cards use colorful images and cutting-edge science to help you learn addition facts. Plus, there are games to unlock and explore, so you can keep playing with your cards even after you've mastered the facts.
3 DECKS
Deck 1 – Dice Patterns (25 cards)
Deck 2 – Ten Frames (75 cards)
Deck 3 – Bar Diagrams (32 cards)
Bonus! Reference deck for teen numbers Includes a guide for _spaced repetition_ – scientifically proven as the best way to use flash cards to master facts.
Extra games and explorations mean Addition by Heart becomes a play-deck once each deck is mastered.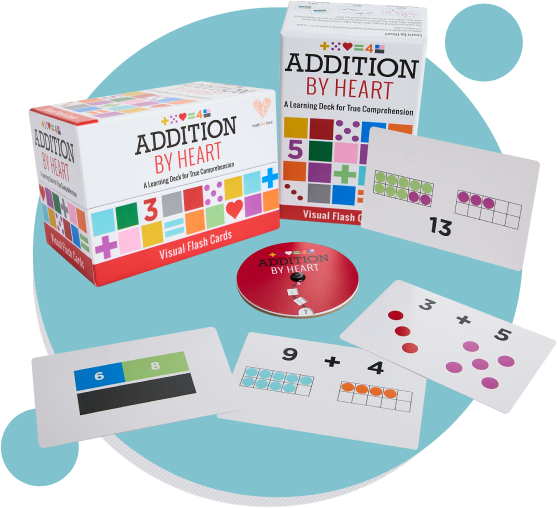 Join Our Mailing List
Get tons of free content, like our Games to Play at Home packet, puzzles, lessons, and more!
JOIN NOW!